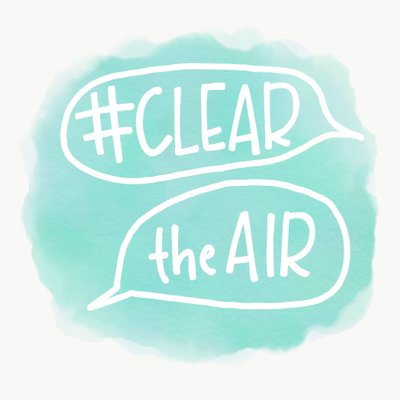 Social media can connect you to amazing Black educators. You might be the "only-one" in the school building, but all over the country there are like-minded teachers who generously share their journey and resources online. It can be hard to know where to start. Who are the real ones and who is just trying to get you to buy their TPT worksheet. Whether you're just starting to use social media in your professional development, or you've long had a teacher persona online, I would highly recommend joining in on a Twitter chat.
#ClearTheAir is an opportunity to join a community of educators who engage in dialogue online to pursue personal and professional development. The Twitter chat was founded in 2016 by Val Brown.
Follow @ClearTheAirEdu to participate in the Spring 2020 Semester. The first book on the Syllabus is Where Do We Go From Here by Martin Luther King, Jr. A discussion of the first two chapters will take place on January 8th at 7:30PM EST. Find the questions on your Twitter feed by searching #cleartheair. Questions will be organized with Q1, Q2, Q3,…while answers should be tweeted with A1, A2, A3, along with the hashtag #clearTheAir.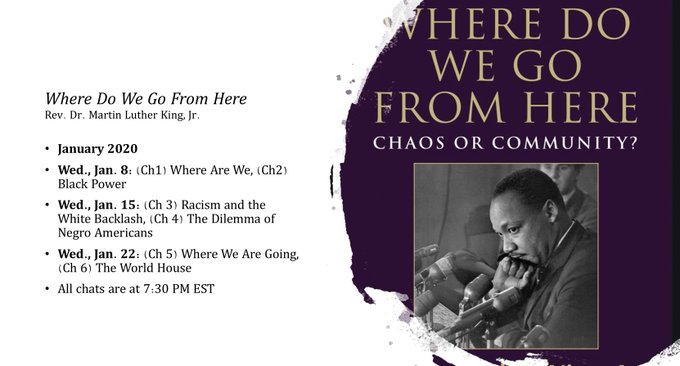 The Twitter chats for the book will continue the following two Wednesdays and end in a Zoom session. The zoom session, titled "Racial Equity Detours – Pacing for Privilege", will take place January 29th at 7:30PM EST. You can register for the meeting at https://zoom.us/meeting/register/u5wpdOGuqjIjgy2qB7sCIjza1A3xeEAhYg
Below you will find the schedule for the rest of spring 2020.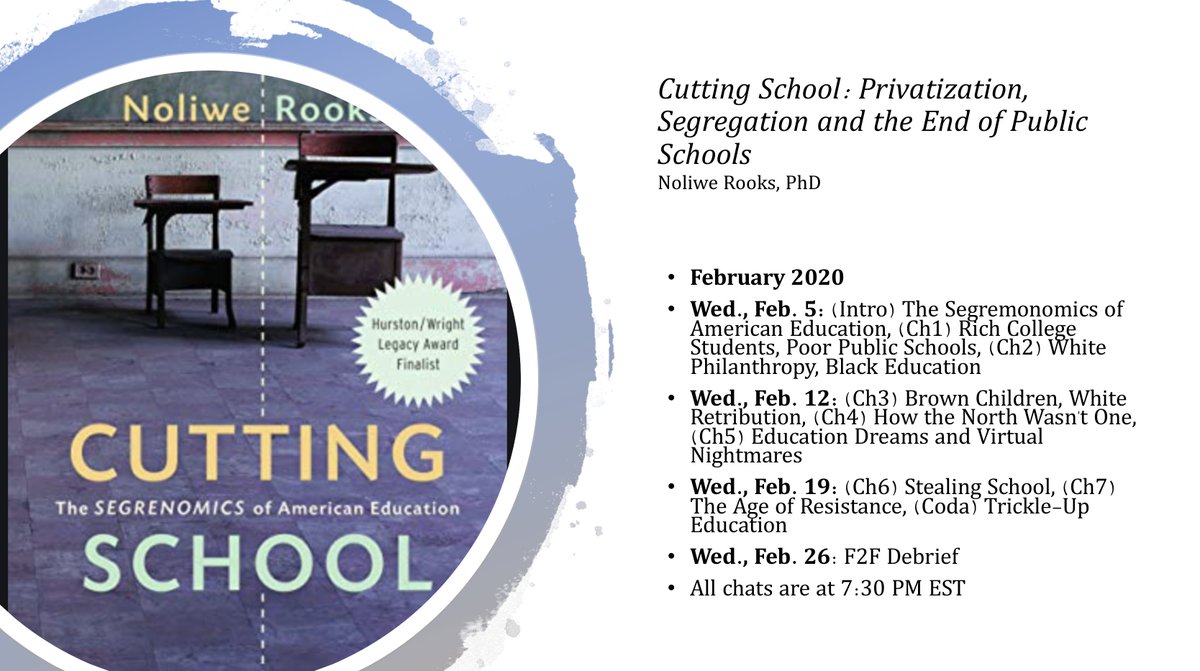 The February Zoom session takes place on February 26th at 7:30PM EST. Register here: https://pbs.twimg.com/media/EKo2Su-XUAETHVt?format=jpg&name=medium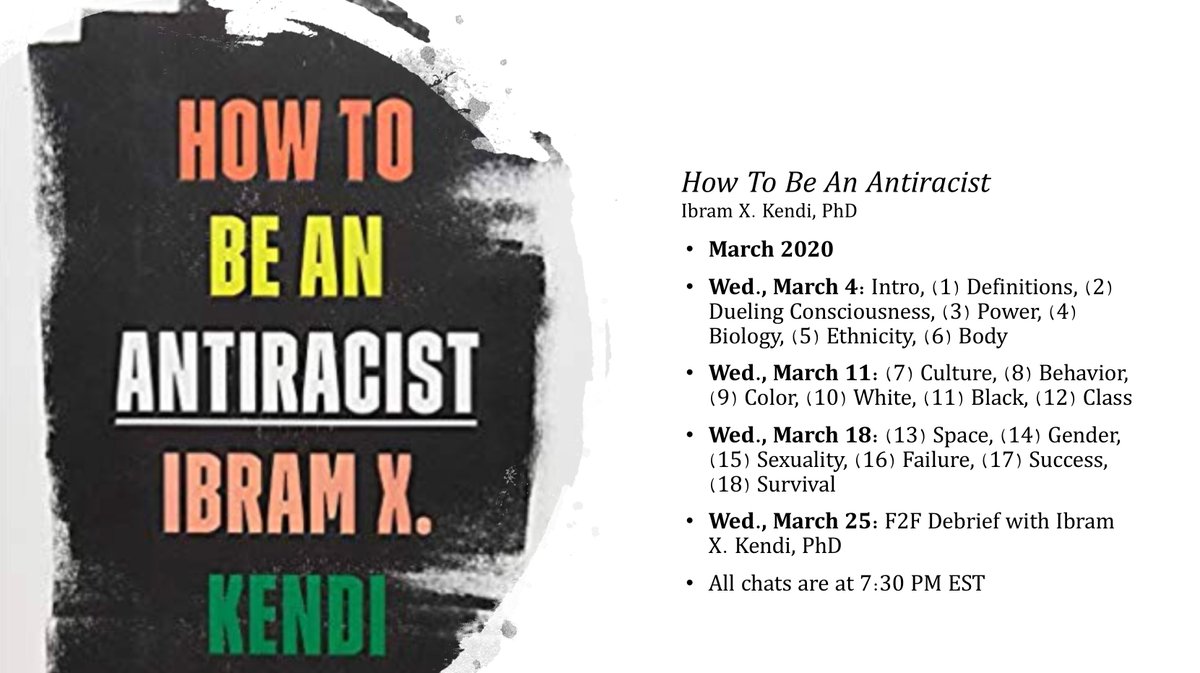 The March Zoom session takes place on March 25th at 7:30PM EST. Register here: https://zoom.us/meeting/register/u5wuduytpjgpC5KyZFO3C8LpLjBxnmyp8A
An additional Zoom session on "Understanding and Empowering Immigrant Youth in School Communities" will take place in April. There are two sessions to choose from, April 8th or 15th at 7:30PM EST. Register for April 8th here: https://zoom.us/meeting/register/vJwodeGoqTIojt77tdyj1QIWLo0noUHSCg or for the 15th here: https://zoom.us/meeting/register/uJcqf-2srzgqX1l40zmPEdj53Jb0NFt3ow
Taking your professional development online is a great way to expand your understanding of education beyond your classroom, your school, and your district. A group like #ClearTheAir is a space for you to challenge your thinking and learn from others around topics that aren't often discussed in the staff lounge. Grab your books. Join Twitter and Zoom, and get ready to jump into the conversation.